Hello Followers. Hope you're surviving this morning's brutal Cougar Hangover.
As for me, well, I'm still a little wounded. Of course, all of that would have or could have been avoided if we had simply taken a knee a few times in the game's final moments. But tragically, we did not. And while I certainly wasn't a fan of how Leach responded to questions after the game, the fact of the matter is that his response—or lack thereof–changes nothing. Absolutely nothing.
And frankly, while I think we will all look back on this game as one of the worst losses we will ever see, at the end of the day, I don't think it matters much. To be sure, when you've been a losing program for 10 years, a 6-7 record feels really bad. REALLY, REALLY bad.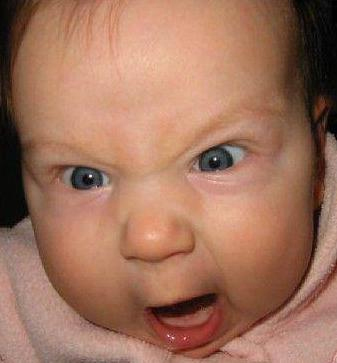 But the fact of the matter is that 6-7 just really isn't much different from 7-6, even if we are prone to think otherwise. Both records reflect promise and pitfall. Both are synonymous with mediocrity, even if 7-6 can be colored a different shade of average for our fans and recruits.
What yesterday DID show us is how far our offense has come in one year.
To be sure, there were some hiccups here and there as well as some troubling clock management issues at the end of the 1st half and game. But, at the end of the day, Halliday threw for a BCS bowl record 6 touchdowns and over 400 yards—giving him early 4500 for the season. And when you tack on a Furney FG that followed an uncharacteristic Cracraft drop in the endzone, you have 45 point output that was what you would expect from a Pac-12 team facing a Mountain West opponent. To me, that effort and output represented a promising sign of progress. To think otherwise seems foolish.
Unfortunately, what we saw on the defensive side of the ball was pretty troubling, and it reflected much of what we saw from this group for the second third of the season. I mean, when you look at the performance of our defense from the Stanford game forward, everyone but Arizona seriously lit us up in yardarge (if not in points)—even though we did a really nice job of holding the Huskies down for a half.
And although I really, REALLY respect and admire the efforts and heart of seniors Buchannon, Sagote, Horton, Locker, and Washington, the fact of the matter is that for much of the year our back 7 looked tentative and SLOW.
To make matters worse, while we saw that Leach and company are bringing in some young kids who have speed and talent—e.g., Mr. Daquan Brown—we also saw that said talent always takes time to develop. And so, when we look toward next year, it's hard to imagine a scenario in which our defense improves much. In fact, I think a good case can be made that our back 7 will be worse next year than it was this year. It actually threatens to be much worse, especially early in the 2014 season.
And because of that sad reality—even if we had won yesterday's game—the contested nature of the game (we gave up 600 yards) suggests that our early season tilts against Rutgers and Nevada will not be easy for us. And when you look at the improvement of USC since Kiffin's firing, the road contests against Stanford, Oregon State, Utah, Arizona State, and then factor in that Washington could be sneaky good next year, well, the road to six wins looks pretty daunting in 2014.
In fact, if you were to tell me that we'd go 6-6 again next year, I'd not only take it in a heartbeat, I might consider it a sign of progress. Because in many ways, I think that this team may have overachieved a bit this year—even if Leach and some of our fan base may think otherwise.
So, at the end of the day, it may tempting to throw a few final grenades at our coaches and kids and think about all the things that could have or should have gone right for this team and this season. But what I think yesterday showed us is that it is damn hard to achieve mediocrity in this day and age, let alone rise above it. Indeed, there is still a very steep and rocky road for this program to climb in 2014 just to get back to another New Mexico type bowl.
To wit, although it seemed so promising just a few days ago, 2014 figures to demand another year of patience from the faithful.
All for now. Go Cougs.