Hello Followers. Hope you are doing great!
As for me, well, I am beside myself with excitement!
I mean, what a thrilling, heart-pounding victory we witnessed from our young men on Saturday!
And, as I noted on Saturday night on Twitter, there was a WHOLE lot to like about Mr. Connor Halliday, our deep corps of receivers, as well as our offensive line. In fact, because of Saturday's monster performance, Mr. Halliday now stands as the #3 ranked passer in total yards IN THE COUNTRY! And, with a big game on Saturday against the Dawgs, he could finish the year at the top of the list!
In any case, while I remain very excited about this team and the next TWO games (and there will be two!), I found myself having a bit of "deja vous all over again" late Saturday night.
And that feeling of "here we go again" took me back to my sophomore year at WSU. So, if you want to party like its 1989, then click on that jump.
(Continue Reading)
++++
Followers, although it was nearly 25 years go, 1989 feels like yesterday. And one of the reasons why that season is so vivid is that it was my first at WSU (I was a sophomore). Prior to that, I attended a "MACtion" school on a "futbol" scholarship.
Anyhow, for us, the 1989 season followed the 9-3 Aloha Bowl season of Rosey and company. And it was Mike Price's first season at WSU.
If you recall, the season started out great with wins against Idaho, Oregon State, BYU, and Wyoming. And then came USC—a game that remains the most insanely painful loss I've ever experienced. In fact, it remains so painful that I'm not even going to mention the details of that 18-17 heartbreaker.
Anyhow, after a nice road win against Oregon and a Saturday night beatdown of Stanford, our boys stood at 6-1 and were ranked in the top 15 in the country heading into the Arizona game—a Homecoming game that was so big that representatives from the Cotton Bowl were actually in attendance.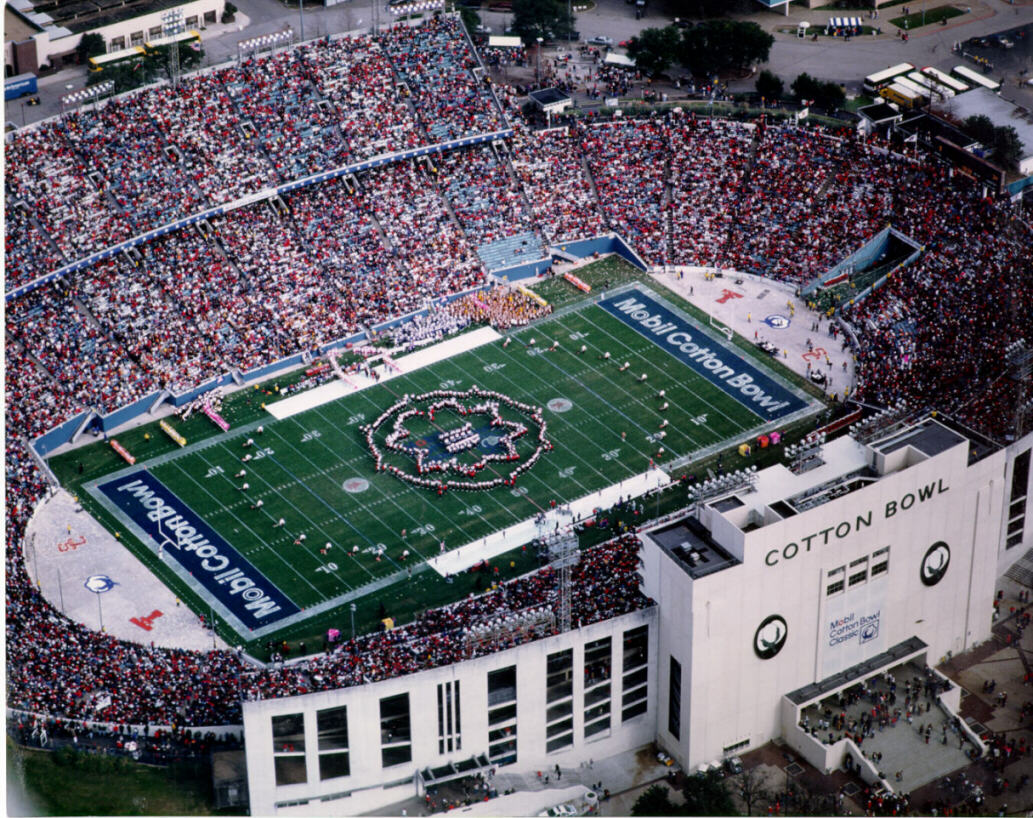 And then, just like Oregon State has done this year, we simply fell apart. After losing to the Dawgs 20-9 in the Apple Cup, we concluded the season 6-5 and ended our bowl streak at 1.
++++
In 1989, the Huskies were coming off a 6-5 season—one which saw them at home for the holidays while we vacationed on the beaches of Hawaii.
And although few may remember this, there were lots of questions about whether the run of the late Don James was over. And, after getting THROTTLED by Colorado at home early in the season, folks like Steve Kelley were pretty convinced that the era of the Dawgfather had come and gone.
And truly those questions and concerns were at their peak heading into the second-to-last game of that 1989 season. In that game, a 5-4 Washington team went down to Corvallis to take on a 4-4-1 Oregon State team that, even though we had KILLED THEM in Week 2, had turned into one scrappy outfit. And because bowl invitations were at a premium during that age, that game in Corvallis represent a bowl elimination game for both teams.
And because of the significance of that game, SeanHawk and I, as well as a couple of other buddies, went down to the Coug to eat some burgers and watch the Dawgs take on the Beavs. And of course, we did so KNOWING that we were going to eat the Dawgs alive the next week in Seattle.
++++
In any case, within a few minutes of the start of the game, it became pretty apparent that the Dawgs were returning to greatness. You see, in that week, Jim Lambright installed that blitz-crazy defense that became the staple of the great Husky teams of the early 90's.
And so, as I watched the Dawgs POUND the Beavers 69-27 on Saturday night (it was 62-6) at one point, I couldn't help but think about the 52-14 pounding they put on the Beavs that Saturday in 1989, a Saturday which literally began their run toward Probation Nation status.
Of course, the 2013 Washington State Cougars are going in a different direction than the 1989 group. In fact, the direction of our program is so overwhelmingly positive that I don't think Friday's game matters much for our short or long term prospects.
But for the Huskies, Friday feels like it's a HUGE tipping point game for that program. Win this game—and win it big—and I think the Huskies are "back." But lose it, and with the pending loss of Price, Sankey, ASJ, and company—plus a 4-5 home and road split next year—and the Sarkisian era will officially be on the clock.
In other words, the pressure is ALL on Washington this week. And based on how this season has gone, that bodes very well for our Cougars—even as Washington poses several match-up nightmares for our defense.
Pac-12 Rankings
1. Stanford. UCLA exposed ASU's run defense in the 4th quarter Saturday night. Stanford is going to torch them again.
2. Arizona State. The Devils run defense will get a HUGE test this Saturday against the upset-minded Wildcats. Honestly, I can't remember a more balanced set of rivalry games….
3. UCLA. Even though SC is playing so well, I still like UCLA's balanced offense and quarterback play.
4. USC. They're so good. And if they win, Ed O will keep that job.
5. Oregon. Talent wise, they belong in the top 3, but this team failed to learn that winning the conference championship is ALWAYS the first goal. Now, lose this Saturday's game and Oregon will have taken a potentially lethal step backward as a program.
6. Washington. Huskies appear to be stuck in the conference's second tier. So much so, that they're the only current member of it.
7. Washington State. Wins @Arizona and @USC carry more weight in my book than a home win against Oregon. But MAN, the Wildcats were AWESOME on Saturday.
8. Arizona. Great, great performance for their guys on Senior Day. With a win on Saturday, they will move to the top 5.
9. Oregon State. Mannion with time is a Mannion among boys. Without time to the throw, he teeters on awful.
10. Utah. Tremendous heart shown by the Utes on Saturday. I know it sucks to lose, but they sure earned my respect. They're big, they're bruising, they play hard, and they don't quit.
11. Colorado. If they beat Utah on Saturday, they'll win FIVE GAMES. And if they do, that might be the most surprising outcome in the conference this year.
12. California. Brutal.
Okay, that's all the time I have for today! Enjoy the start of Apple Cup week.
Let's Go Cougs!!!!