Wazzu Morning Drip - No Bowl Edition
Once upon a time....
Happy Thursday Cougs, as we roll towards the New Year's weekend. You know you just have to love this time of year, with all this time off. I was lucky enough to get Monday and Tuesday off as company holiday, as my company was named in the Top 25 best companies to work for by Fortune magazine for 2012. A perk of getting in that coveted top-25? X-mas Eve AND New Year's Eve off as company holidays! In other words, back-to-back four-day weekends. In my line of work this is an extremely crazy/busy time of year, so I can't tell you enough how happy we all were to get these long holiday weekends.
But enough about me. A few days ago, WSU's official site took a stroll down memory lane with a look at the 1988 Aloha Bowl. It was cool to read their recap of the game, and brought back a few memories for yours truly. You see, the fall of '88 was when I finally decided I would head to WSU as a student, so that was a fun football season to watch and think about being in the stands the next year (of course, I hoped that the fall of '89 would include Dennis Erickson and Timm Rosenbach, but that's another story!). Anyway, that was a great finish for an excellent 9-3 football team, one that saw Rosenbach lead the country in passing efficiency after leading the world in INT's the prior year, and the Cougs had two 1,000+ yard running backs in Rich Swinton and Steve Broussard. Erickson's one-back attack was becoming the hot, cool new offense and really was part of a one-back revolution across the nation.
So with all these bowl games whizzing by left and right this time of year, of course it's a natural thing to think about good 'ol WAZZU and why it flippin' BLOWS that we are sitting this one out - again. And here's a few reasons why.....
1) NO NATIONAL TV - While this isn't nearly as big a deal as it used to be, what with the new Pac-12 network deal that assures every game is on at least a regional TV broadcast? Still, this is the time of year where many people in the country actually pay attention to your school. I mean think about it for a moment - how often do you as a Coug fan watch a team like SMU or Fresno State? Maybe once or twice in the season you might flip by them as you are checking out what games are on TV or you catch them on ESPN highlights or whatever, but for the most part you just don't see these teams. And I can assure you that goes both ways, as WSU to these people barely exist outside of Mike Leach or the WSU flag on Gameday.
In traveling for work this past year and talking to people in the south and east coast, it's sometimes astonishing to me how few of these college football fans I run into actually know who or what WSU is, let alone where we are or what conference we are in. I know that's hard to swallow for us Cougs, after all we're in the Pac-12 and we've had some big names here like Bledsoe, Erickson, Mike Price, etc. But all the losing over the last decade really does cut both ways - it hurts us here at home with the pain and apathy from losing, and it hurts the national picture of who or what WSU is.
I know we'll never be one of those "T-Shirt" schools, where you see random people in airports or whatever else wearing a Coug hat or sweatshirt, etc. Usually when you see someone wearing Coug paraphernalia, it's because they have some sort of connection to the school (Leo DiCaprio aside):
But at least around the turn of the century, when WSU was in the midst of a 30-8 run for three seasons? Like or not to the rest of the country, little 'ol WAZZU was ON THE TV this time of year! There was an awareness of who we were, and you just don't have that anymore. Maybe/hopefully that is about to change, and with the Pac-12, Leach, upgraded facilities and at least the regional TV exposure the conference now brings, that we are on the cusp of something good again. But it sure is easy to get left behind the rest of the college football universe when you stumble so much for so long.
2) NO BOWL SWAG - Forget just the experience of going to travel to some place warm this time of year and play a game against a decent opponent on national TV. I mean that's a perk for fans and players alike. But every year you hear about this, but bowl "swag" for the players is starting to become a big deal. Flat-screen TV's, iPad's, Best Buy gift cards, watches, sweat suits, bowl rings, etc, it's all a nice bonus for making a bowl game for those kids who basically kill themselves every week! Sure, some of that might not be a big deal if you are a working professional, but as an 18-22 year old college kid scraping buy as a student athlete, think about how cool it would be to suddenly get this kind of stuff??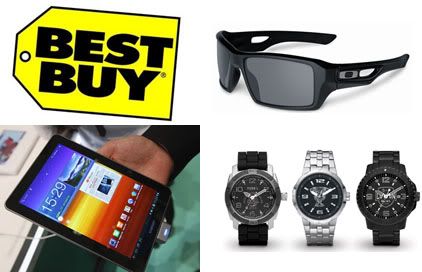 Life if more about "stuff", obviously, and in the end it probably doesn't matter all that much. But what if you were a player at WSU, and one of your best friends from back home was playing at, say, Oregon. They have the clear advantage with their famous football facility as it is, but think of all the bowl swag they've picked up over the last four years. If you were just a college athlete, wouldn't you want a taste!? I sure would!
3) PRACTICES!?? YES, PRACTICES. One thing you always hear every coach say this time of year while prepping for a bowl game? The extra 15 practice sessions they get to prep for the bowl game. Now do they spend 3 weeks game planning and scheming for the upcoming opponent? Some programs might do that, but, others might spend 10 of those 15 practices rolling with their young players and getting them extra reps that they might not get otherwise during the grind of the regular season. In other words, it really can be sort of like a post-season mini-camp, or even an abbreviated spring practice schedule if you want to go that far.
Now, some of you might roll your eyes at the very thought of extra practices. Does it really matter all that much? Well, when you are a young team, I believe more reps under the watchful eyes of the coaching staff can only benefit the program going forward. This isn't the same as doing 7-on-7 skeleton drills organized by the team leaders on the roster in, like, July, these are real practices with the coaches who can be hands-on and involved in what's going on.
But then you think about all the extra practices that a program, well, a program like UW has had under Steve Sarkisian compared to WSU has had in the same period. With Sark's three bowl appearances, that's 45 MORE practices UW has had over WSU in just the last three years. While some of the upper classmen might not get a ton out of the bowl practices, how about those frosh and redshirt guys who are just scout team fodder for the regular season? You think about all the extra opportunities they get to, well, get better, and you can see what an advantage having those extra official practice sessions can really mean over a three-or-so year period. AND YES, I'm well aware WSU actually beat UW this year! But they've still won three of the last four in the series, so I still believe they have an advantage in this category.
So there you go. Home for the holidays is great for you and me, I guess. But again, let's all hope we are on the cusp of a new era in Pullman with a lot of good things to look forward to, but for now? Not so much.
All for today. Enjoy your Thursday, and of course, GO COUGS!
Sean, I know this is a change of topic but how is the Achilles injury healing up?
@wrichstrom Hey wrich, thanks for asking! I am still pretty stiff and sore there especially early in the mornings or if I have been sitting for longer than an hour. I haven't run for a week and a half and I am just going to avoid it going forward, at least until there isn't any pain. Then I will get new running shoes and see how it goes. The good news is I have been able to lift weights and do elliptical so I am staying active, but I am not all the way back. I am doing those morning stretches before I work out so that has definitely helped!
Great write up, Holiday hawk.
I am sure that I would have a different take if we were playing, but outside of the Aloha Bowl in 1988, I don't get jazzed about bowl games until, say, about NOW.  So, its always difficult for me to get jacked about 6/7 win type seasons, because all the fun and attention tends to occur the closer we get to New Years or New Years eve...
I mean, by the time Jan 7th rolls around, do you think that the majority of college football fans are even going to know that Washington was a bowl team this year?
But, you're right, the practices are just killer.  I mean, two bowl years is the same as one fall camp.  And I don't know how it is that you can ever make that up?!
@Sutra I hear ya, but I do think bowl teams are certainly in a better situation to be relevant vs sitting on the couch. The question is, this year anyway, would you have traded places with UW? Would you rather have an espn game with Herbie and Musberger in the Vegas sun on the holiday weekend vs winning 3 games, but including the AC? Part of me wouldnt trade the AC win for anything, but in the bigger picture I would trade that W for a Vegas bowl, I really would. Maybe its because we havent been on that stage in a long time but bowl games are fun to watch when it is your team(I think?? :)
 @SeanHawkins  @Sutra To your point, the bottom line is that the "mediocrity" that the UW achieved this year is EXACTLY what we need to accomplish next year.  And yes, I would have taken 7-5 and a loss to the Dawgs over 3-9 any day of the week...
That said, the fact that our lone conference win came against the Dawgs saved the season for me..
Also:  Playing in Las Vegas before Christmas is much better than playing in the Kraft Fight Hunger Bowl after Christmas...
Anytime you're on the same side of the field as your opponent, you know you're low dog..
 @Sutra  @SeanHawkins Also, our overall goal as a program should not be to beat uw. It should be to get to a bowl game and beat a Boise State, or a Texas, or a Florida. Not to say that we'll beat those programs consistently, or that we're at the level of those programs. But uw has been an average to above-average level program for a generation, and we should aspire to be greater than that. (Meanwhile, give uw a lot of credit: they beat 2 top-10 teams this year, just to GET to a bowl game; and they lost that bowl game to a top-20 team, no shame in that).
I still remember 2003, when we lost a very tough Apple Cup to uw, when Kegel was injured. We went out a few weeks later and beat Texas, and that amazing win more than erased the AC loss. As big as winning the Apple Cup always is (and always should be), we should always set our sights higher than the huskies. I think beating Auburn next year would be a huge accomplishment.
Now, having said all of that, I don't know that I'd want to trade this year's Apple Cup, as it was such a tremendous win!