Hello Followers. Hope you've had a great week.
By the time that you all read this, I'll be somewhere near the great state of Virginia, waving to our good friend Tony Bennett en route to the brood's Holiday breeding grounds know as…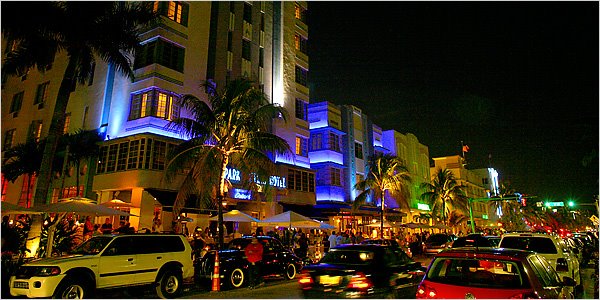 MIAMI, Florida!!!!!
Last year, Mrs. Sutra and I got carried away with the drive and buried Little Sutra somewhere on I-95 as we made the drive between Miami and New York in one day—20.75 hours to be exact.
This year, little Sutra is bribing us to do it in two days, but given that we have a hot date set with Momma Elsa and Marysol on Saturday night…
Safe to say, we might just try to do it all in one day…
While Miami awaits, the bigger point of excitement for me right now is YOUR Seattle Seahawks. So, for a quick Seahawk Sidebar (on a Friday), click on the JumpaVegas.
++++
Followers, those of you who live on the Least Coast know how maddening it is trying to see a West Coast football game. I mean, even when a New York team is NOT playing during the 4:00pm Eastern start time, it's pretty typical for Fox or CBS to black out that late game. (LAME!)
So, suffice to say, it's been difficult for me to watch our boys play…
However, with the dawn of the mighty NFL Red Zone, I've been able to catch the Hawks in spurts—particularly during the second half of games. And man has it been fun to watch.
But this past Sunday, I just couldn't take it anymore—I had to see all of the game and I had to see it live. And because the 4:00 game was blacked out once again, me and Little Sutra headed over to the friendly neighborhood sports bar that had the NFL ticket….
And frankly, Followers, I haven't seen a Hawks team look this good for 9 consecutive quarters since, well, er, 1986…
++++
Recognizing that the 2005 Super Bowl team was top to bottom, start-to-finish, the best Seahawks team of all time, in my mind the BEST Seattle team that never made it to the Super Bowl was the 1986 team.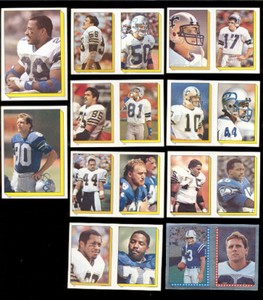 Don't know if you remember that group or not, but they were loaded. Curt Warner had just truly recovered from his ACL tear against the Browns in 1984, John L. Williams was a rookie, and Largent was very much in his prime.
But on November 16th of that year, the Hawks fell to Huddy's Cincinnati Bungals 34-7 in Riverfront Stadium, capping off a 4 game losing streak that left them at 5-6 on the season. Dave Krieg, my favorite player of all time, was at his Mudbone worst, the offensive line was in shambles, and the D wasn't doing much of anything.
One week later, however, the tables started to turn: The Hawks nipped Randall Cunningham and the Philadelphia Eagles 24-20 in the Dome and then followed up that performance four days later, when, on Thanksgiving Day (and my birthday) Curt Warner and John L. Williams both rushed for over 125 yards and the Seahawks beat Dallas 31-14. It was Dallas' first loss on Thanksgiving Day since 1979.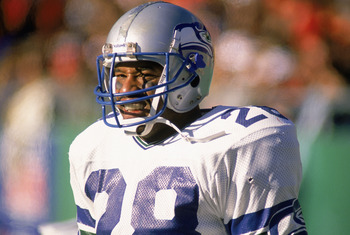 From there, it was all Puppies and Rainbows. The next week, the Hawks waxed the Raiders 37-0, won at San Diego and Air Coryell a week after that, and then POUNDED the eventual Super Bowl bound Denvelways 41-16 in the season finale.
Simply put, they were beyond good, they were DOMINANT.
++++
Unfortunately, the win over Denver—which left the Hawks at 10-6—coincided with what was the true end of the football world. I mean, there were 7 playoff scenarios going into that weekend, and the Seahawks made the playoffs in 6 of them. But, due to a fluke string of games, the Hawks wound up losing a complicated tie breaker and stayed home for the New Year—even though they were the best team in the game at that point…
++++
So, as we look to Sunday's game with the 49ers, well, it's a great opportunity for this team to really let the Country know who they are. Win this Sunday night, and not only will this team keep hope alive for a Division Title and a #2 seed in the playoffs, they will be all-but guaranteed a date at the NFC East Champion in two short weeks. And though not ideal, winning that game will put them on the same side of the bracket as the VERY beatable Atlanta Falcons, allowing Green Bay and SF to square off on the other side of the bracket.
So, winning this game is BEYOND important. But, beyond that, I'm looking at history here—hoping that this group can eclipse the work of that 1986 team that would have won that elusive Seattle championship if it had just been allowed the chance.
All for now. Go Seahawks, and Go Cougs!