Hello Followers. I hope you had a terrific Thanksgiving.
As for me, well, time is once again short.
But, because this is Apple Cup Friday and Senior Day, I thought it important to remind the faithful about a few key dudes who are playing their last game for the Crimson and Gray. And those guys are: Jeff Tuel, Carl Winston, Daniel Simmons, and Travis Long.
Each of these guys has contributed to Cougar Nation in their own way, I mean, Jeff Tuel has given us class:
Carl Winston has given us grit (Man, will I miss watching him):
Daniel Simmons has given us perserverance (Most improved player in my book):
And Travis Long has given us heart, starting every game of his career leading up to today: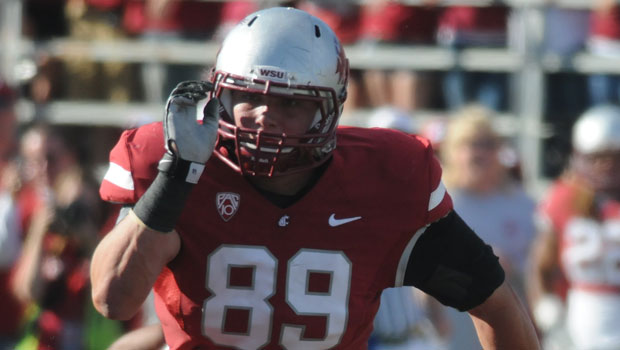 And so, while I expect the final score to be UW 38 WSU 10, I will be watching our seniors today with a whole lot of pride. To be sure, the results have not been what they wanted or deserved. But, in the final analysis, each of these young men have shown themselves to be terrific ambassadors for the Unviversity we all love.
And man would I love to see them emerge victorious today!!!!!
Go Cougs. And Go Seniors!
Nobody finishes a run like Carl Winston. Perfect body-lean. Always in position to deliver the blow and knock the DB or LB onto his backside. I'll miss him.
I'll miss these 4 guys. They all have worn the Crimson and Gray with such pride and passion. We'll remember them when we accomplish great things! SALUTE to T-Long, D-Simmons, C-Winston, J-Tuel and the rest of the 2012 football class!