Last week I implied that I enjoy the off-season coaching carousel more than the bowl games. This was a lie, so I'm sorry. The truth is I love bowl games. Not only are there all kinds of scintillating, intriguing, and sometimes bizarre matchups, but they all happen at a time of year when I have time off work and my house is packed to the rafters with snacks. Last weekend the bowl season got kicked off in high style by Arizona in the New Mexico bowl and it is going to be difficult for any game left on the schedule to top it. Between the sideline intra-squad fight that got two Arizona players ejected by their own coaches, to the incredible comeback from 2 scores down in the last seconds of the game, this really had it all. As a night cap the mighty Aggies of Utah State put a drubbing on the Toledo Rockets that was not nearly as entertaining, but did reinforce my much publicized man-crush on Gary Anderson. So what could the bowl season possibly have left to offer? Plenty. Lets take a look after the jump…
This guy finally found a hat that won't cramp his mohawk.
First of all, lets acknowledge there are some total stinkers out there. Ball State vs. UCF, Fresno St. vs. SMU, Kent St. vs. Arkansas St., Western Kentucky vs. Central Michigan (this sounds like an FCS playoff game), Rice vs. Air Force, Ohio U vs. La. Monroe… etc. There are too many bowls and each one of these matchups is a crime against my eyes. But on the flip side, there plenty of potentially great matchups.
Lets not beat around the bush, ok? We are all really anxious to see this UW vs. BSU Las Vegas Bowl. This game is confusing because I hate both these teams sooooooo much. However it occurred to me that no matter what, one of these teams IS GOING TO LOSE! Won't that be wonderful!!! I am also focusing on the nearly equally wonderful fact that both fan bases are going to lose a bunch of money. Lots to cheer about in this one.
One of the most interesting things about bowl games is the intrigue surrounding teams whose coaches have recently left them. Texas Tech, Arkansas State, Wisconsin, Cincinnati, San Jose State are among the teams to keep an eye on after having their coaches dump them for other suitors after the regular season. But what about NC State and Purdue? They fired their coaches after making a bowl game. NC State even upset Florida State. Can you imagine that? Firing a coach after going to a bowl game? This is strange behavior indeed. Anyway, the whole remaining staff at NC State is in lame duck status as the new coach hires their replacements while they prep for their game with Vanderbilt. There may be some emotions on that sideline.
Besides an excuse to snack and avoid interacting with your relatives, the bowl games provide the ultimate showdown in the rivalry between conferences. For the Pac-12 this means some bragging rights matchups with our fellow BCS conferences as well as an obligation to keep the little guys from the Mountain West in their place. Arizona saved face with their miracle comeback against Nevada and now its up to the Dawgs to make sure Boise State doesn't spend another off-season out growing their britches. Also the Sun Devils need to keep independent Navy in their rightful place as honorably overmatched underdog. But these are all just side shows for the real throw downs with the ACC, the Big 10 and most notably, the Big 12. I think its fair to say that the Pac-12 doesn't view the ACC as too much of a threat to steal its thunder in sports not called basketball, so USC's matchup with Georgia Tech doesn't quite move the needle when it comes to bragging rights. Similarly, Stanford has drawn a 5 loss Wisconsin team who just lost their head coach, so the traditional Pac-12, Big 10 rivalry looks to be on sabbatical this season. This means that the focus of the bowl season for the Pac-12 is squarely on beating the Big 12 into submission. With three head to head matchups, the Pac-12 and Big 12 will have a battle royale for the title of "2nd Best Conference". Oregon State vs. Texas, UCLA vs. Baylor and Oregon vs. Kansas State are the three matchups, and I think they are all terrific. I would give the edge to the Pac in all three, but its also easy to imagine an 0-fer.
Finally here is a quick list of my bowl season best bets:
Best Non-BCS matchup –
For me this is between the Cotton Bowl featuring Texas A&M and Oklahoma, and the Chik Fil A featuring Clemson and LSU. Everyone is going to tune it to see Johnny football in the Cotton Bowl, and they should, but I am going to give the nod to the Chik Fil A Bowl and another exciting QB, Tahj Boyd of Clemson. This game also features the #6 scoring offense in the country (Clemson) against the #11 scoring defense (LSU). As they say, somethin's gotta give.
Best BCS matchup –
This year I think the Fiesta Bowl is clearly the most exciting matchup of the entire bowl season. Both teams were very close to being the in the National Championship game and I think the entire country was hoping at least one of them would be.
Biggest Upset –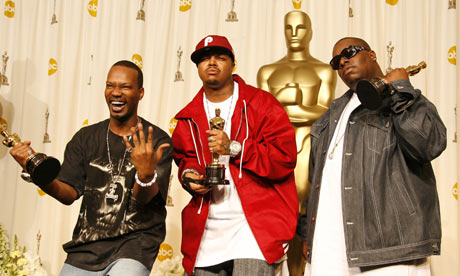 We all saw it coming, right?
Look out for Louisville to shock Florida in the Sugar Bowl and don't hesitate to rub it in on the nearest SEC fan. Louisville played in a lot of close games this year and had a couple baffling losses down the stretch. But I expect them to have an extra spring in their step after head coach Charlie Strong renewed his commitment to the Cardinals when he was clearly a candidate for some very high profile openings.
Biggest stinker –
I am not one of those people expecting Northern Illinois to pull a "Boise State" on the Seminoles in the Orange Bowl. Its one thing to squeak past Army by one point, but another thing entirely to run around with the athletes from Florida State. Thanks BCS, I mean who really wanted to see Oklahoma vs. Florida State anyway? Right?
Enjoy the games, folks and GO COUGS!